Care for Traumatic Burns, Scars and More
January 22nd, 2013 by sherry
In a study released by the American Burn Association, each year more than 450,000 people need care following burn injuries resulting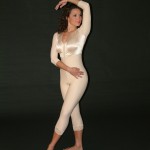 from motor vehicle/aircraft crashes and contact with electricity, chemicals or hot liquid substances.
Compression garments and scar therapy are just two tools used by medical professionals in the care and treatment of serious burn injuries, and Nouvelle Inc. is proud to serve physicians and patients with top quality products to assist in healing.
"Our alliance with the medical community is a strong one, involving consistent research, consultation, and input regarding the latest surgical advances. We are pleased to offer a product line that continuously evolves and meets the changing needs of patients and plastic surgeons," said Dawn Cover, president of Nouvelle Inc.
In addition to products designed to assist patients recovering from traumatic burn injuries, Nouvelle offers the full range of post-surgical products for virtually any type of plastic, cosmetic, or reconstructive surgery, including, but not limited to:
*Breast Augmentation
*Breast Implant Removals
*Breast Lift
*Breast Reduction in Men and Women
*Buttock Implants
*Cervicoplasty
*Facelift
*Platysmaplasty
*Submental Liposuction
*Otoplasty
*Liposuction
*Tummy Tuck
*Brachioplasty
*Gastric Bypass
*Hernia
Nouvelle manufactures and distributes post-surgical compression wear, body shaping garments, and scar care products worldwide from its facility in Virginia Beach, Va. Each garment is handcrafted with care, and customized for optimal healing of single or multiple cosmetic procedures. For more information about international distribution and sales, please contact Dawn Cover via email or telephone.
Posted in Uncategorized