October 3rd, 2012 by sherry
We are excited to celebrate our 8th anniversary! Nouvelle continues to thrive in a niche market dominated by mass-produced compression garments sold with little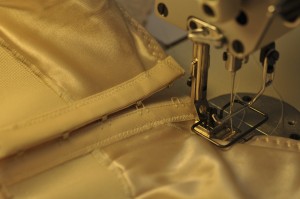 or no regard for optimal post-surgical results and healing. The secret to our success, we believe, is a tight focus on product integrity and customer service. Our three-prong approach to product sales continues to strike a perfect balance between quality and cost efficacy for medical supply distributors, plastic surgeons and reconstructive specialists.
1. Made in the USA Pledge – Focus on Product Purity/Safety
Nouvelle has consistently pledged to ensure fabrics, components, threads, etc. are 100 percent American-made and manufactured. "Maintaining the safety and quality of our products by insisting on fabrics made in the USA is very important to us, notes Dawn Cover, president of Nouvelle, Inc. Additionally, the company holds a long-standing commitment to avoiding cheaper, mass-produced fabrics in favor of safer products it has carefully scrutinized and deemed free of formaldehyde, a dangerous chemical known to have many adverse health effects "Our garments are used by plastic surgery patients, burn victims, and a variety of people undergoing serious medical procedures. Safeguarding the purity and safety of compression wear as part of the healing process is a responsibility we take very seriously," said Cover
2. Free Domestic Shipping
Nouvelle offers free USPS shipping within the USA on orders over $75. This represents an incredible savings to customers, and is in keeping with the company's mission to provide affordable post-surgical garments to distributors. Certain exceptions may apply.
3. Unwavering Commitment to Customer Service
Nouvelle, now entering its 8th year, offers a carefully-honed product line reflecting virtually any garment one would need following cosmetic, reconstructive or plastic surgery. "Our team is committed to designing and manufacturing products in lockstep with the latest medical technology," said Cover. Keeping apprised of medical advances in procedures such as breast augmentation, breast reduction and abdominoplasty (tummy tuck) has enabled the company to customize compression garment details to further maximize healing results. From a customer's initial query to final sale and product shipment, care is given to ensure satisfaction at every turn.
About Nouvelle
Nouvelle manufactures and distributes post-surgical compression wear, body shaping garments, and scar care products worldwide from its facility in Virginia Beach, Va. Its internationally-recognized products are available through approved distributors and online at www.nouvelleinc.com. For more information about purchasing or distributing the company's products, please contact Dawn Cover via email or telephone.
Posted in Uncategorized | Comments Off on Nouvelle Celebrates 8th Anniversary