USA-based Plastic Surgical Supply Company, Nouvelle Inc., Poised to Serve Distributors Throughout Europe, Asia and South America
June 23rd, 2013 by sherry
Nouvelle Inc., a global industry leader in compression wear design and manufacturing, is pleased to announce it is expanding distribution of plastic surgery recovery products in key countries where demand for cosmetic procedures has grown considerably in recent years.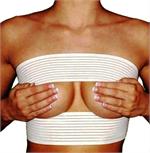 "Nouvelle has seen a tremendous increase in distributor orders from India and England, as well as throughout the U.S.," notes Dawn Cover, president of Nouvelle, Inc. "We are very pleased with the heightened exposure and ability to share news about our evolving product line through marketing products and software offered by Vocus, social media, and our web site," she said. "It's been satisfying to see Nouvelle grow from a primarily U.S.-based market to one that encompasses countries in which cosmetic surgeries continue to increase in popularity."
Expanding its global reach has been critical to the company's recent success, and Nouvelle's management team attributes the following to heightened sales:
1. Quality Control. Nouvelle ensures its garments far exceed typical standards set by mass producers of medical grade compression wear. Each garment is carefully crafted to withstand numerous washes, endure extremely long wear times, and miraculously retain original shape and quality. Designs have been through rigorous testing and meticulous scrutiny to ensure complete comfort and efficacy of every angle, seam and compression area.
2. Quick turnaround. Nouvelle's USA-based operation features the resources, equipment and staff necessary to fulfill bulk orders with ease.
3. Reliability. The company has built a solid brand with a reputation for uncompromising quality. Fabrics are proudly manufactured in the USA and free from latex and formaldehyde.
4. Dependable post-surgical care. Nouvelle's close relationship with medical professionals ensures its product line is in sync with the latest advancements in cosmetic surgery.
About Nouvelle
Nouvelle Inc. offers garments through distributors throughout the United States, Europe, India, England, and the Middle East. Its comprehensive catalog covers the full spectrum of healing garments for virtually any type of plastic surgery, ensuring vendors have access to products aligned with latest advances in cosmetic procedures. Each garment is handcrafted with care, and customized for optimal healing of single or multiple surgeries. For more information about international distribution and sales, please contact Dawn Cover via email or telephone.
Posted in Uncategorized